Promoting a Love of Gardening
The object of this organization shall be to promote the love of gardening among amateurs, to protect and promote the growth of our native trees, flowers and birds, and to encourage civic planting and civic beauty.
Events
The Columbia Garden Club showcases many events throughout the year that benefit the community and provides gardening education.
Learn
The Columbia Garden Club provides info on conservation, flower arranging, wildlife, horticulture, and much more in our learning center.
Members
The Columbia Garden Club members can login to our membership portal to access documents, information, and more.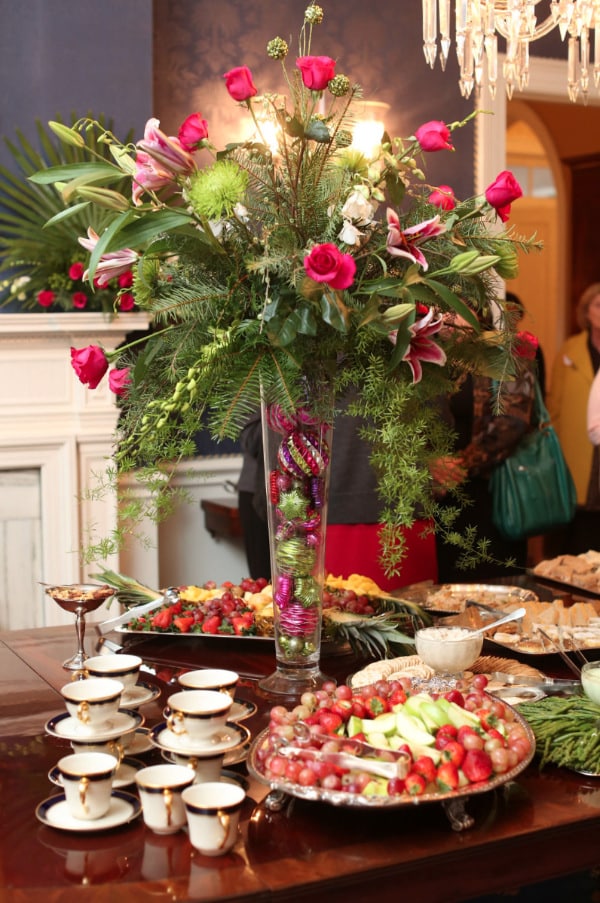 The Columbia Garden Club Keeps Columbia Beautiful
The Columbia Garden Club, founded in 1926, and its Foundation, established in 1983, have a long and fruitful history of participating in the beautification of nearly every landmark in Columbia. Our 96th club year began in the fall of 2021 with the theme Digging Deeper, Growing Stronger. After the many challenges of a world-wide pandemic, President Sabrina Barr and her Board thoughtfully planned a club year that provided stimulating programs where members could participate at their own level of comfort. We welcomed the opportunity to meet in person again, enjoying programs on local beekeeping, "Made in the South" cotton products, growing peonies in our area, a spring tablescape workshop that challenged and inspired our members and a beautiful luncheon at the Palmetto Club featuring colorful fashion by Lilly Pulitzer from Pink Sorbet in Columbia.
A fabulous fund raiser Flowers with Friends was held in February with speakers Rebecca Wesson Darwin of Garden and Gun magazine; Patricia Moore-Pastides, First Lady of the University of South Carolina; and Calvert Clary of FlowerSchool NY. The wonderful demonstrations and engaging speakers made it a delightful day to remember! There was even more "floral fabulousness" during the year as the club decorated the SC Governor's Mansion for Christmas and resumed the Open House for the public to enjoy the festive décor. Putting the previous year's Covid downtime to good use, the CGC History Chairman Verd Cunningham and Scrapbook Chairman Liz Roberts self-published a colorful and inspiring book with photographs and recipes entitled Christmas at the Governor's Mansion. Sales of the book benefitted the Columbia Garden Club Foundation and decorations for the Mansion. Also, Columbia Garden Club was represented by Caroline Matthew's captivating floral interpretation at Art Blossoms at the Columbia Museum of Art in May. Read more…